Mac-O-Lantern and Cheese Bowls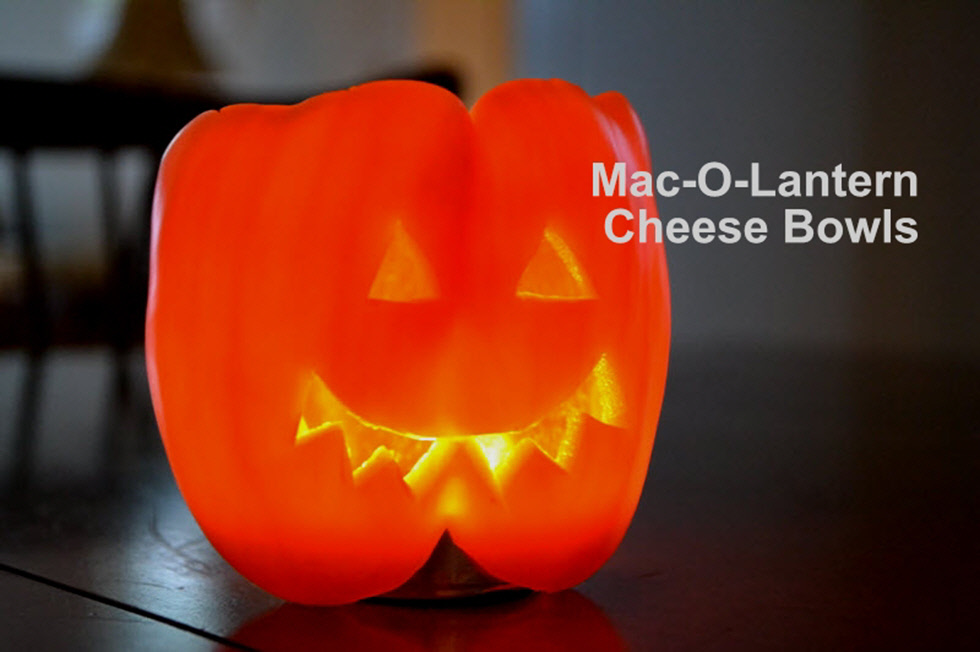 Macaroni and cheese originated in England. It is popular in the United States and Canada and is typically called mac and cheese.
Here is a Halloween version of this popular meal. It is fun and easy to make and uses orange bell peppers that are carved to look like Halloween pumpkins. The orange pepper becomes an edible bowl for your creamy mac and cheese.