What Does The Quintessential 2017 Kitchen Look Like?
Kitchens are undeniably the heart of today's home, so you want your kitchen to look its best. Even if you aren't in the market for a total re-do, one or two trendy updates will bring your kitchen into the 21st century. But don't choose something simply because it's the 'latest-greatest' or seems to please other people. Do what works for you. If one of these trends happens to click, then by all means–go for it!
Soft Muted Color Palettes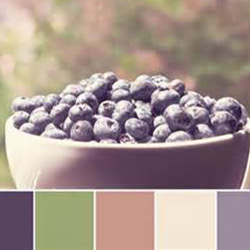 According to interior designer Jane Lockhart, "Kitchen colors are changing. Though white motifs will still dominate, everything from cabinets to backsplashes will be done in less saturated tones. Some new alternatives to the standard white are charcoal, grey, and even neutral pastels like pale blue, pale green-grey, and tinted whites." Bold primary colors as accent colors are being placed on the back burner. Drier colors, such as muted blues and greens and pale yellow pastel are becoming popular as accent colors.
Combining cabinet colors is a trendy look that's holding strong. For instance soft grey cabinets with other items in stained wood may be a very attractive combination. Kitchens are sporting lighter wood tones, including walnuts, whitewashed woods, and white oak in rift grain.
Functional Kitchen Design
Hardware manufacturers are making a contribution to the way cabinet doors and drawers function. You can design your kitchen cabinets to have hydraulic, easy-close doors that fold up and out of the way with the touch of a button. This maintains functionality and is perfect for small apartments or any kitchen where storage is an issue and the need to maximize space is crucial.
Here are a few other clever storage remedies and timesavers homeowners are incorporating into their kitchen design: multi-tiered drawers; pullout cabinets, which can house several bins for recycling glass, plastics, periodicals, and waste; floor-to-ceiling walls of cabinetry, which allows space for stowing away appliances, cookbooks, dishes, bake ware, and more.
Open Concept Kitchen and Living Spaces
A great way to design your new kitchen is to integrate its look and feel into the look and feel of adjacent rooms. Today, a kitchen is a place to entertain, not just a place to cook. More and more, kitchens are incorporating dining rooms and sitting rooms into a unified open floor plan, which facilitates conversations, adds a sense of volume, improves light flow, and connects with outdoors.
Designers will merge kitchens and living rooms by including hidden and integrated appliances; kitchen cabinets are more like furniture; counters and islands are becoming dining tables; and banquettes can offer comfortable seating for people who congregate in the kitchen for more than food. This enables a look and feel for your new kitchen that makes it another cool room in your home.
Brilliant Finishes
Finishes play an important role in the look and function of a kitchen. They range from plumbing to lighting and everywhere in between. There are a wide range of kitchen finishes to consider. The right combination is a matter of defining your ideas and then working with one of our design consultants to integrate your look and feel into a powerful and winning combination.
Warm metals, such as brass and copper, are in!
"Why go with brass when there are other silver accents in the room?  Because it's unexpected.  Because it adds warmth.  And because it's interesting to mix it up." –Lorna Saunders.
Dual-toned metal finishes are seeing increased interest. Hence, combinations like chrome with black and bronze with gold and copper are in. Mixing metal colors and mixing of chrome and brushed nickel is very common as well.
Kitchen Automation
As people become increasingly tech-savvy, kitchens are following suit. The modern kitchen will focus on convenience for families on the go via accessible smart appliances. We can incorporate into your kitchen design technology that will make your life easier:
A hands-free faucet is perfect for small children and also perfect for your sticky hands as you create a wonderful meal; censor-activated lights can be set to illuminate the kitchen only when it's in use; Wi-Fi enabled appliances have features that can be controlled from your smartphone, such as meat thermometers that let you know when dinner is done; hidden charging stations ensure phones and tablets are always operable, on hand, and charged.
Other state-of-the-art appliances such as steam ovens, built-in coffee machines, and wine coolers are also becoming popular.
Counter Surfaces
Countertops continue to define a kitchen's style—but they don't have to be a budget-buster. Modern granite look-alike countertops have a more realistic, larger stone pattern, and also rounded edges for a high-end granite look at a fraction of the price.
A new trend in kitchen design is a countertop design that mixes together multiple materials. For example, wood countertops that use marble or granite are different, attractive, and functional. A wood-marble countertop can provide warmth and durability for the best of both worlds. Mixing materials between an island and the rest of the countertops is another option, alternating between the more typical granite and more unique choices, such as wood or marble.
Designers and homeowners are also choosing quartz surfaces for their consistent look, which provides a sleek and clean surface, so you can afford to embellish the backsplash without getting too busy. Quartz and similar man-made surfaces generally come with a warranty, and they do not need to be sealed like granite does. Plus, they are easy to clean with soap and water. It is a material traditionally used in hospital labs, and the reason it's so good for kitchens is because it is not porous, so it is not going to absorb (spills) and stain.
We hope you found this Kitchen Trends and Inspiration article helpful. Please use our website to find additional ideas to help your inspiration.