Kitchen and Bathroom Accessories
In the same way jewelry adds a special touch to an outfit, accessories can help to round out a design, making it functional and useful in its purpose.
Kitchen Islands:  Beautiful, Functional Design Options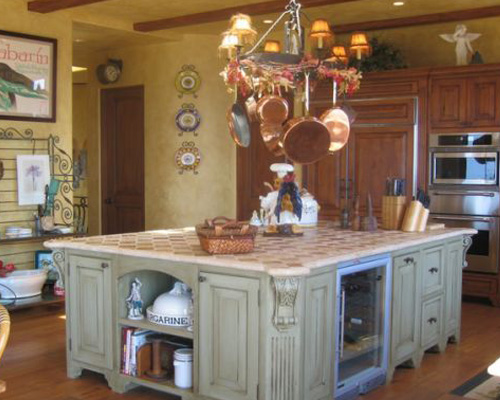 Kitchen islands are, by nature, fantastically functional specimens. They store stuff, they provide additional countertop workspace and seating, they hold baskets and the inherent oddly shaped items necessitated by cooking. They are powerful workhorses of a kitchen, often making the "actual" kitchen (meaning the cupboards and drawers and appliances around the perimeter of the space) fade into the background. Well designed kitchen islands come in all shapes, sizes, materials, and colors and add beauty, function, and value to the heart of your home.
Lyn Design by Hardware Resources© offers cabinetry style islands. These free-standing islands are made in the USA with FDA approved food-safe glues and finishing materials.
Decorative Hardware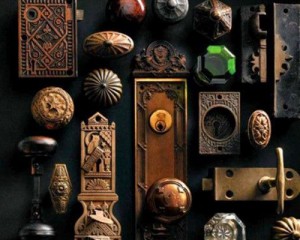 Hardware Resources© offers a selection of interpretations of the most popular designs in the hardware industry with original designs to complement any style cabinet from modern to rustic to traditional. All their decorative hardware has been designed with a keen eye for trends and is offered in a large selection of lengths and finishes to fit your design needs.  Visit Website
Top Knobs takes pride in their tradition of providing fine craftsmanship, innovative designs, and a wide variety of products from which to choose. Attention to detail ensures that their products look and feel individually made rather than mass-produced. 
Visit Website
Backsplash & Wall Tile
If your new space includes backsplash tile, MSI offers a wide variety of wall tile and backsplash tile to create the perfect kitchen backsplash, bathroom backsplash, shower or accent wall. The Collection includes Subway Tile, Glass Tile, Metal Tile, Ceramic Tile, and more. MSI's line of materials, colors, and finishes come in a range of sizes and patterns – with trim pieces to finish the designer look. Whether creating a one-of-a-kind tile backsplash treatment in the kitchen or bathroom, or remodeling floors, or showers with the latest ceramics, it's never been easier to create an inspired look. Visit Website