Wood Species
It's not just a type of wood…it's a personal expression. Choose your glaze, finish, color, style, and wood species to design your perfect custom cabinetry.
Cherry
Cherry is an elegant, multi-colored hardwood, which may contain small knots and pin holes. Natural or light stains accent these color variations making a distinctive statement in a full kitchen. Cherry wood will darken or "mellow" with age. This mellowing is a natural occurrence and the benefit of owning a solid cherry kitchen. Cherry is a smooth, even-grained hardwood know for its warm, rich look. Exposure to bright or direct sunlight will cause the wood to darken and redden significantly. Cherry will have some sapwood, mineral streaking, fine pin holes, and pitch pockets.
Oak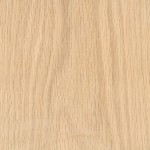 Red Oak is a strong, open grained wood that has a range in color of white, yellow, and pink. Red Oak is sometimes streaked with green, yellow, and black mineral deposits and may contain some wide grain. Northern red oak is known for its predominant grain patterns that run from straight lines to arched and pointed. Lightness and darkness variations are noticeable in lighter finishes. Oak is one of the stronger hardwoods. Rustic Oak has the same characteristics as Oak, but has intense, predominant grain patterns and color variations along with knotholes and more radical graining.
Maple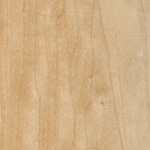 Hard Maple is a strong, close-grained wood that is predominantly off-white in color, although it also contains light hues of yellow-brown and pink. Hard maple occasionally contains light tan or small dark mineral streaks. Maple is characterized by its smooth, even and fine-grain pattern. Natural maple has some color variation, but is generally more uniform than most select hardwoods. Mineral streaks are common in Maple and appear darker when stained.
Birch
Birch has a white sapwood and light reddish brown heartwood. The wood is generally straight-grained with a fine, uniform texture, and is characterized by a plain, often curly or wavy pattern.  Birch is a heavy wood, hard and strong. The wood works fairly easily, glues well with care, and takes stain extremely well. It dries rather slowly with little degrade, but it has moderately high shrinkage, so it is susceptible to movement in performance.
Hickory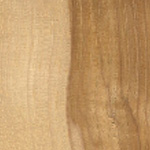 Hickory is a strong, open-grained wood that is known for its wide variation in color. It is not uncommon to see doors or parts of doors that range in color from light to a deep brown when finished in light or natural stains. Darker stains will mildly tone these color variations. These characteristics are what make each hickory kitchen unique and the preference of those who love wood.
Lyptus
Lyptus hardwood products are an excellent option when selecting an exotic species grown to sustainable forest certification standards. Offering all of the benefits expected of a tropical hardwood, Lyptus hardwood is ideal for cabinetry, millwork, furniture, and flooring applications.
Alder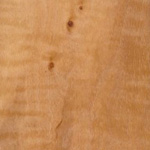 Alder is characterized by its straight grain and even texture. Its appearance can range from pale red to reddish brown with an indistinct boundary between heartwood and sapwood. Alder is a softer wood than maple and cherry and can dent relatively easily, but offers a stable surface for stain. Rustic Alder has the same characteristics as Alder but features more dramatic pin holes, knots, knot holes, and grain variation.
Bamboo
Bamboo has a tight grain appearance with narrow staves, naturally occurring specks, and nodes that look like burls. The dense cellular structure of Bamboo results in an even consistent finish with a more uniform end grain. Although many characteristics of Bamboo are similar to those of hardwoods, Bamboo is not a wood, but a cane, and is 15% to 25% harder than some traditional hardwoods.