Microwave Cabinet Ideas for Your Dream Kitchen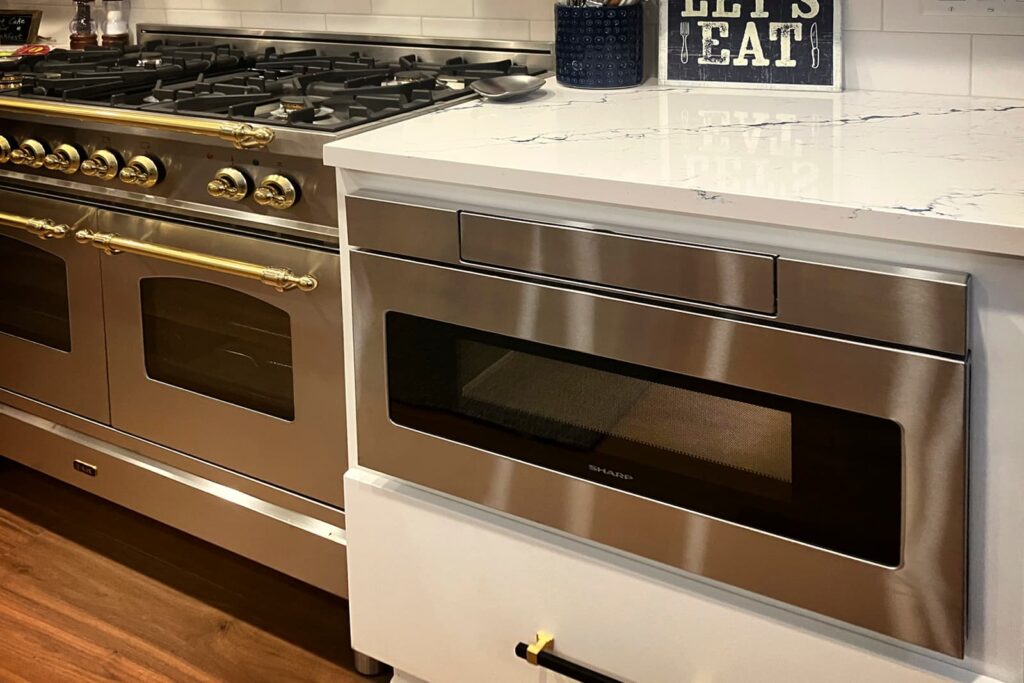 Five Ways to Hide Your Microwave
Does your dream kitchen include a microwave as a focal point? Probably not! Do you enjoy the convenience a microwave provides? Most homeowners do and in fact would consider it an absolute necessity. So how do we fit this necessary tool into your dream kitchen?
If you are adding an island to your new kitchen, consider having your microwave built into your island. A built-in appliance not only creates easy access but a beautiful design aesthetic.
Nestled in the heart of the Midwest, our partner Bertch has been reviving the cherished art of traditional cabinetmaking for over 40 years. They share four other ways to disguise this essential appliance within your kitchen's design. Read the full blog post on Microwave Cabinet Ideas For a Modern Kitchen.
Kitchen & Bath Creations
Remodeling a kitchen is a big job. With so many decisions to make, it can seem overwhelming at times. Our expert designers can help with any cabinet-related questions you have, including helping you find the best way to add a microwave to your kitchen design. Kitchen & Bath Creations three Maryland showrooms are located in Columbia, Perry Hall, and Annapolis. Call us at 410.772.3240 to schedule an appointment today!
Toi Renee Patterson
Toi Renee Patterson is the Marketing and Advertising Coordinator for Kitchen & Bath Creations in Columbia, Maryland. Toi is ecstatic with her role at KBC because of the value the company places on its employees and their shared interest in design esthetics. She loves all things related to home design, and functional kitchens in particular. For the past 30 years, Toi has been providing businesses with marketing and administrative support and has enjoyed being involved in many successes. An HGTV fanatic and "wanna-be-designer," she now has the best of both worlds. With the help of the KBC Team (experienced professional designers), Toi will be sharing ideas that can easily be incorporated into your own home, from clever storage solutions, to "must-have" kitchen accessories, to incredibly tasty and easy-to-make recipes, and more.