Ultimate Gray and Illuminating
Each year, Pantone chooses a shade that perfectly captures the current moment in design. This year, they picked two colors for their top spot—Ultimate Gray and Illuminating (yellow).
According to Leatrice Eiseman, Executive Director of the Pantone Color Institute, "the selection of two independent colors highlight how different elements come together to express a message of strength and hopefulness that is both enduring and uplifting, conveying the idea that it's not about one color or one person, it's about more than one. The union of an enduring Ultimate Gray with the vibrant Yellow Illuminating expresses a message of positivity supported by fortitude."
Two Great Colors for Kitchens
Gray is considered the "new neutral" in interior design, and gray kitchen cabinets are becoming more popular. It is a classic color that never goes out of style and is perfect for those who do not want a pure white look.
Gray kitchen cabinets offer flexibility and versatility and provide a perfect backdrop for adding a striking color, such as (Illuminating) yellow to brighten a room. WOW! Bright, sunny, and warm…who doesn't love a yellow kitchen?
As far as we are concerned at Kitchen & Bath Creations (KBC), the colors of the year for 2021 are prime for designing the kitchen of your dreams.
As we look forward to brighter days in 2021, there are so many ways that you can design and develop your kitchen. One of the nicest things you can do is come up with a color palette that blends together perfectly.
It is easy to add in yellow with accessories. Even a small splash of yellow can make a big difference.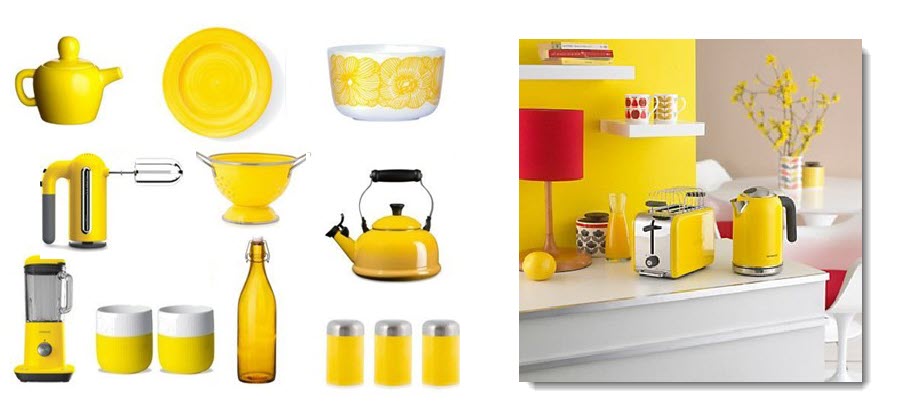 Pantone has done an excellent job of selecting the colors of the year for 2021—Ultimate Gray and Illuminating Yellow. These two colors mesh well together and are perfect for a kitchen.
Stop by one the Kitchen & Bath Creations showrooms. We have kitchen showrooms in Columbia, Perry Hall, and Annapolis.
Toi Renee Patterson
Toi Renee Patterson is the Marketing and Advertising Coordinator for Kitchen & Bath Creations in Columbia, Maryland. Toi is ecstatic with her role at KBC because of the value the company places on its employees and their shared interest in design esthetics. She loves all things related to home design, and functional kitchens in particular. For the past 30 years, Toi has been providing businesses with marketing and administrative support and has enjoyed being involved in many successes. An HGTV fanatic and "wanna-be-designer," she now has the best of both worlds. With the help of the KBC Team (experienced professional designers), Toi will be sharing ideas that can easily be incorporated into your own home, from clever storage solutions, to "must-have" kitchen accessories, to incredibly tasty and easy-to-make recipes, and more.