A Kitchen Design Center in Delaware
Maryland's Kitchen Cabinet Expert has expanded into Delaware!
Our newest showroom in Selbyville, Delaware, means more convenience for you!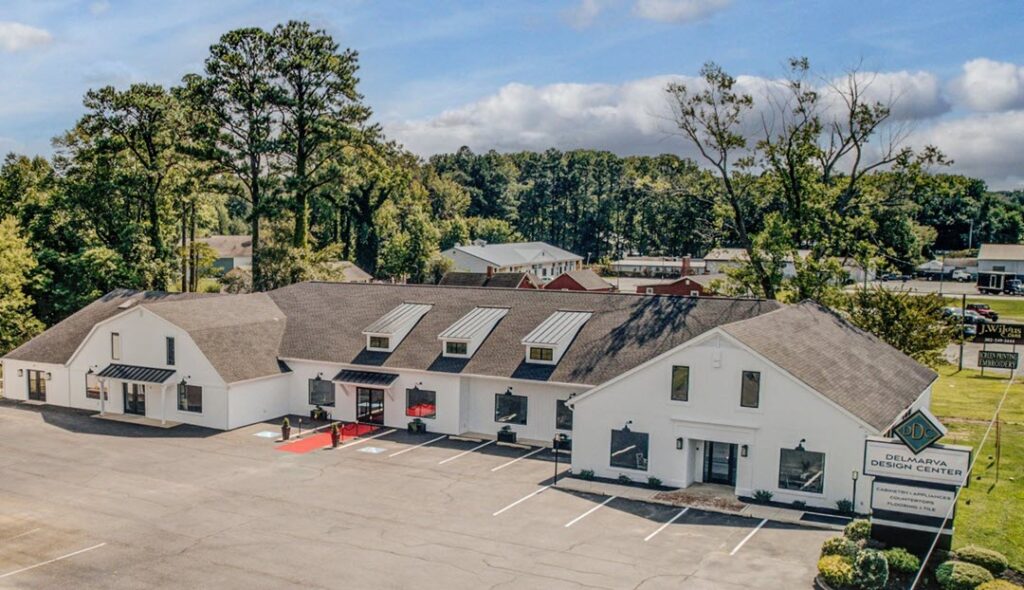 Since 2003, Kitchen & Bath Creations (KBC) has designed, shipped, and successfully managed the installation of more than 50,000 kitchens throughout the Baltimore-Washington Corridor. We understand the importance of providing our customers with innovative kitchen cabinet products and creative kitchen design concepts.
For the past 20 years, we have been doing just that in Maryland's Baltimore-Washington Corridor, with three kitchen and bath design centers in Columbia, Perry Hall, and Annapolis.
A Kitchen Design Center in Delaware
Maryland's kitchen cabinet expert has expanded their kitchen and bath design expertise into The Delmarva Peninsula with a 9,600-square-foot showroom in Selbyville, Delaware. The Delmarva Peninsula is a beautiful area, and the Delmarva Design Center (DDC) will appeal to anyone looking to upgrade their home with a new kitchen or bathroom. DDC works closely with architects, builders, remodelers, interior designers, and homeowners. We are proud to be a part of the Delmarva community.
Delmarva Design Center
There are distinct advantages to working with DDC. Very few kitchen design centers in the United States offer kitchen cabinets, appliances, countertops, flooring, and tile all in one place. We have been able to do this through KBC's partnership with In Home Stone and ADU Appliances.
Created with the busy homeowner in mind, DDC has everything you need under one roof.
Delmarva Design Center Video
Kitchen and Bathroom Cabinets
If the kitchen is the heart of the home, then the bathroom is its soul. Pop into our design center and meet Scott Lofgren and Matt Mydlarz. Either of these cabinet specialists will be happy to introduce you to a wide variety of kitchen and bath cabinetry to suit your style.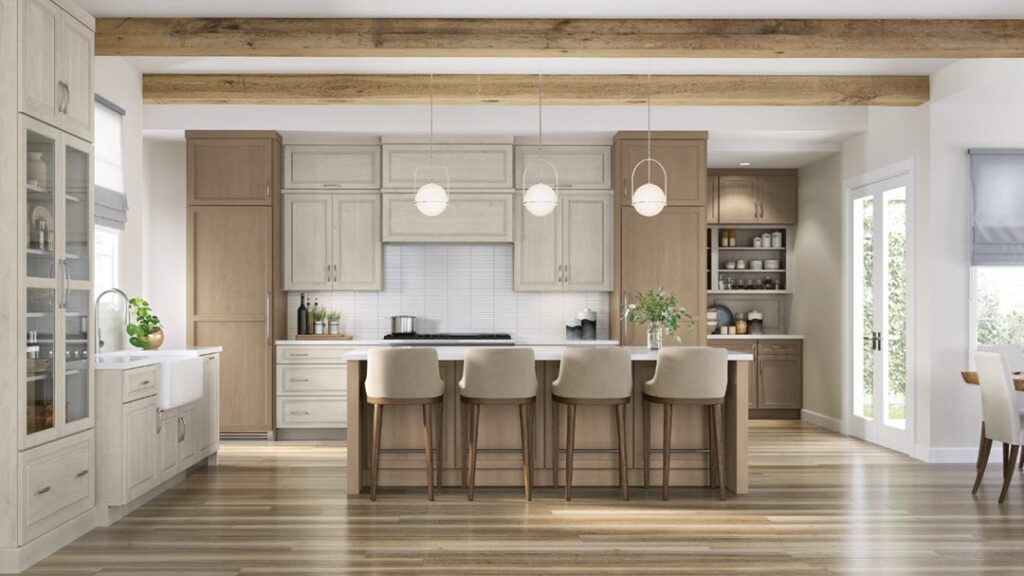 DDC's eight cabinetry brands include the following:
Kitchen Appliances
The best kitchen appliances are a necessity. Not only do they make the kitchen more beautiful and functional, but they also make life easier. At DDC, we have vast experience and expertise in various kitchen appliances. Appliance Specialists Chris Hines and Christina Childers love to educate our clients on new features and trends.
If you are a Builder, send your clients to us! We will educate them on integrating the right kitchen appliances into their project.
If you are an Architect or Interior Designer, we can work with you and your clients to create the form and function desired.
If you are a homeowner and want to learn about the latest appliance technology and trends, visit our Delmarva Design Center showroom in Selbyville, Delaware.

Countertops
The countertop is an essential component of any kitchen or bathroom. It is where all the action takes place. The countertop material, style, finish, and color must bring all other components in the room together. They set the tone and feel of the space.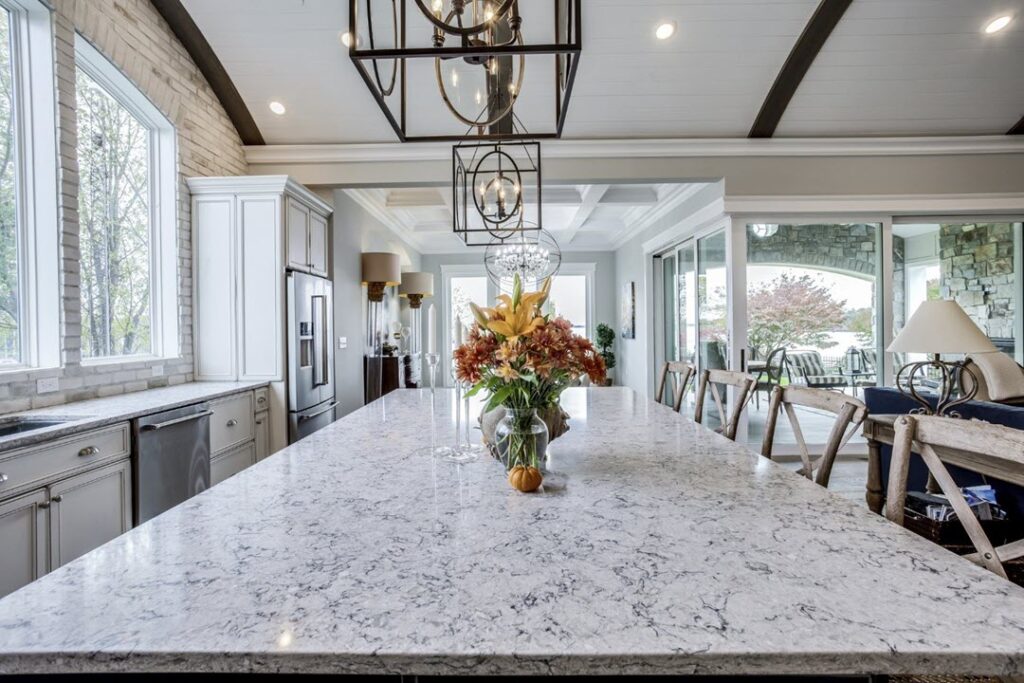 Whether you prefer marble, quartzite, quartz, granite, or porcelain, our Countertop Specialist Matt Craig, can help you choose from hundreds of surface options that will significantly impact your design. Simply walk across the parking lot to our 4,500-square-foot slab selection warehouse, where you can see, touch, and select from 300 luxurious stone slabs—so much better than simply viewing a small sample!
Flooring
Regarding flooring, the possibilities are endless, with plenty of different and unique options that will be popular for years or even decades.
DDC is here to help you find the latest and greatest flooring materials and patterns to form a cohesive look throughout your home. Creatively transitioning from one flooring type to another can make each room stand out and become a focal point.
Talk to our flooring design expert Eric Meck. He will help you choose transitions that mesh smoothly and creatively into the next flooring area.
Tile
There is no shortage of inspiration when it comes to home tile. Tile has special qualities as they are works of art that are distinctly beautiful and highly functional. The combination of beauty and durability makes tile a wonderful choice for a backsplash, wet bar, fireplace, bathroom, accent wall, or even stairs. Stop by our DDC showroom and our tile specialist Nicole Glazer, would love to help you find a place for your favorite tile.
Design Expertise
The design professionals at Delmarva Design Center will help bring your ideas to life—from the cabinets, countertops, floors, tile, appliances, and hardware. We've got you covered! We have years of combined experience and tens of thousands of projects under our belt. Each project we complete puts us in a better position to support new projects. Experience counts in this business, and we have the experience you can count on.
We are excited to bring our expertise to the Delmarva Peninsula. At DDC, you can get close to products and chat with experts who will help you customize your design and ensure all your requirements are met.
With everything you need under one roof, we provide a convenience unrivaled on the Delmarva Peninsula.
A Kitchen Design Center In Delaware
Delmarva Design Center Contact Information:
38507 Dupont Boulevard
Selbyville, DE 19975
302.500.4663
www.DelmarvaDesignCenter.com
Design Center Hours:
Monday through Friday: 8:30 AM-5:00 PM
Saturday: 10:00 AM-3:00 PM
Toi Renee Patterson
Toi Renee Patterson is the Marketing and Advertising Coordinator for Kitchen & Bath Creations in Columbia, Maryland. Toi is ecstatic with her role at KBC because of the value the company places on its employees and their shared interest in design esthetics. She loves all things related to home design, and functional kitchens in particular. For the past 30 years, Toi has been providing businesses with marketing and administrative support and has enjoyed being involved in many successes. An HGTV fanatic and "wanna-be-designer," she now has the best of both worlds. With the help of the KBC Team (experienced professional designers), Toi will be sharing ideas that can easily be incorporated into your own home, from clever storage solutions, to "must-have" kitchen accessories, to incredibly tasty and easy-to-make recipes, and more.