Kitchen Design for Entertaining
Your Kitchen – More Than for Cooking
It's a Place to Socialize – Especially Around the Holidays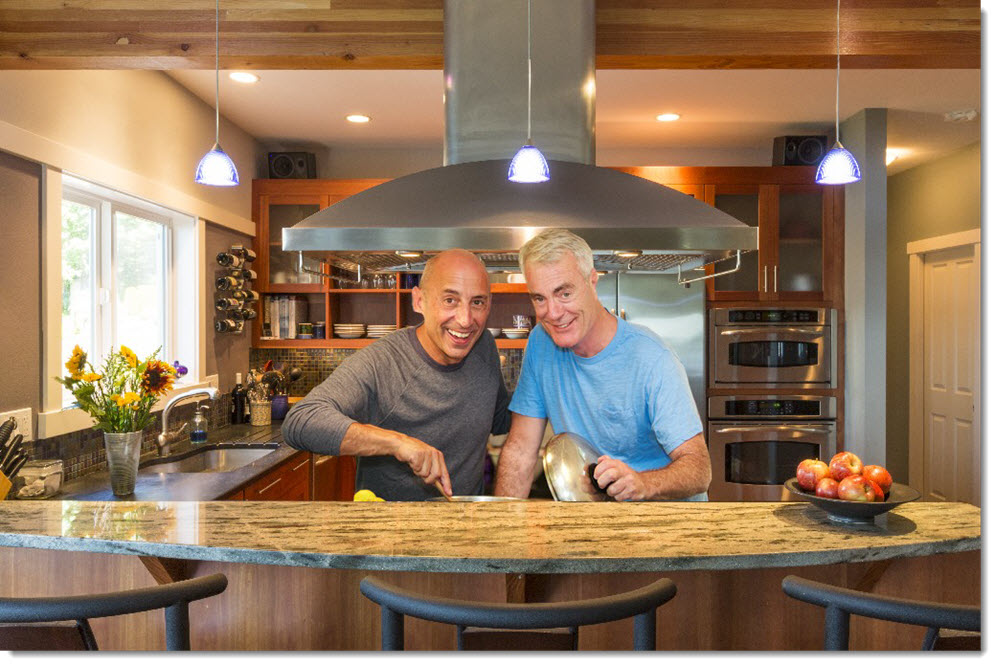 Your kitchen is far more than a place to cook. It is a gathering place. It is a main aspect of your Saturday night dinner party. The look, feel, and design of your kitchen is an important part of how good it will be for those social gatherings.
When I was growing up, the kitchen was the center of the home. When we came home, after being out, we went to the kitchen. When my mother was cooking up one of her special meals, which took hours–we were in the kitchen. We were talking, reading, or perhaps even doing our homework, and of course sometimes helping. When people came over (which was often), there was often a meal. And the two main areas where people gathered was always the kitchen and the adjacent dining room. We even had the "adults" table that was in the dining room and the "kids" table which was–you guessed it–in the kitchen.
For many people, the kitchen is a very special part of their home, and not just because you prepare a meal there. It is also special because you meet, talk, and enjoy each other's company in the kitchen.
Let's consider some aspects of kitchen design that helps your kitchen to be a comfortable and enjoyable place to socialize. A kitchen that is designed with socializing in mind is a very popular starting point for many of our clients. I want to start with the overall layout.
The kitchen needs to be a versatile space that is designed for ease of conversation and movement, with plenty of room to let the chef cook away.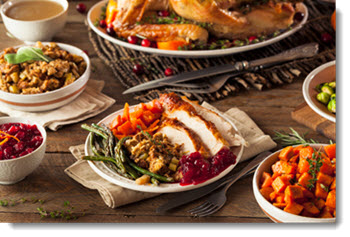 Kitchens designed with socializing in mind may need more space than a more traditional layout. However, a kitchen designed for socializing must not compromise the main function of the kitchen–cooking and preparing meals. At KBC, we design for the pleasure of cooking and preparing first, such as the work triangle–the triple combination of your stove and oven, fridge, and sink. Where each is located impacts how you will be able to cook, gather with your friends and family in the kitchen, and socialize.
For a kitchen well designed for socializing, our designers will work with you on a more open kitchen layout. We will work with you to set the dimensions and location of a kitchen island, which is often the focal point of your kitchen. A nice layout will have the kitchen island positioned and sized so that guests have a nice area to sit and socialize on one side of the island, and you have a prep and cooking space well clear of the moving people on the other side.
The right kitchen island can make a big difference in the socializing feel and functionality of your kitchen.
Here are some kitchen island ideas that let you enjoy your guests while you cook or help your child through that difficult story problem while you make dinner.
More than One
If one island is a good thing, then more than one can be a great thing. No one ever complained about having too much counter space.
Multiple islands can be preferable to one large one because you can access the space better with a smaller island. Two fully accessible islands give you lots of prep and storage space to work with.
We like to open the design of the island up to creative uses when we work with our clients. Storage can be built into island design, and this could mean pots and pans, a spice rack, a wine rack (or wine fridge), or even a bookcase.
Full-Function Island
The top of the island could include a cooktop and sink plus any other appliances you use consistently. We sometimes design a kitchen island to be the primary work space–your island can have everything you need. To have an island designed in this manner means that your guests will be where you are and conversation can continue while the meal is being prepared.
Kitchen Island with Seating
A large island can double as a bar with seating for guests to enjoy each other's company while you cook. It's a great place for eat-in meals like a quick breakfast before taking the kids to school or a Friday night pizza party with the family.
A Curved or Rounded Island
Now this is getting fancy! Imagine you are now in the center of a semi-circular kitchen island. This is perfect for a social kitchen. You are now able to prepare the meal and be right in the center of all the social conversation. You will be right at the center with everyone around you so you don't miss a thing. This island style does require more space but the big advantage – to be able to fully socialize while cooking – is well worth it.
Multi-Tiered Kitchen Islands
Let's take this one step further and consider a curved island that is multi-tiered. A multi-tiered countertop lets this island perform double duty as a work surface and an eating counter. There could even be different countertop materials — quartz composite on the lower and solid wood on the upper tier. You prepare your wonderful meal on the lower level at the standard kitchen countertop height of 36 inches while your guests can be seated and socializing at the higher tier which is raised a few inches above the work level.
Smart Style Islands
We always consider the overall look and design of the home when we work to design the kitchen of your dreams. You can have an island with a sleek and modern design or one with gorgeous turned legs that make the island feel more like an independent piece of furniture.
Here is a link to our Kitchen Inspirations section. You will see some nice kitchen designs here, but there are so many possibilities, so we encourage you to let the ideas flow.
The kitchen designs of today have layouts and designs that are conducive to entertaining. The kitchen island can play a major role in helping you be a socializing and cooking star! With the holidays upon us, give some thought to how well your kitchen performs in the area of socializing. Once you have evaluated your current kitchen, then give us a call (410.772.3240) in the new year to look at options to help your kitchen become a wondeful entertainment area for your home.
Tags: Entertaining, Kitchen Design, Kitchen Socializing
Gary Horsman
Gary is a consultant for KBC. He enjoys working in the kitchen whether it is cooking up a New Orlean's style Gumbo or a spicy curry. Socializing in his home is often centered around the kitchen as this highly social room is between the deck - also used for entertaining - and the dining room.