What will be the return on my investment for my kitchen remodeling Project?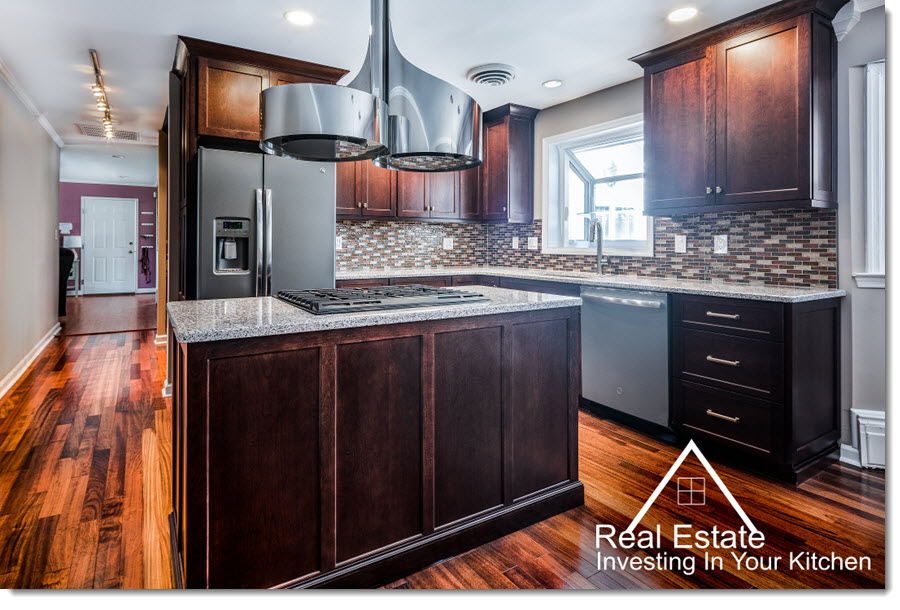 This blog post is about the return on investment for a kitchen remodeling project. We all want to know that we have spent our money wisely. However, keep in mind that if you intend to live in your home for a while after the remodeling project that there is a clear benefit to you. It is hard to put a dollar value on use and enjoyment you will experience with your new and wonderful kitchen.
With that in mind, let take a close look at a strong approach for a kitchen remodeling project with the intent to increase the investment value of the project.
A kitchen is the most expensive area of your home in terms of construction. And your kitchen will be an area where you will spend a significant amount to time. You may not only cook there but you may entertain and socialize as well. Your little humans may do some of the homework there and you may even set up a place to sit down and have a cup of coffee while browsing the internet of perhaps even watch the news. People spend a great deal of time in their kitchens. So, consider your investment as a way to increase your enjoyment.
That said, it is the key room of a home when it comes to attracting home buyers. A proper investment can pay off big. A kitchen is an area of your home where people can tell if money has been well spent of not.
From an investment perspective here are some key points:
1. Time Before You Intend to Sell
The kitchen is the "heart of the home". You will have family gatherings there. Socialize with friends. If you intend to do a kitchen remodeling project, consider both your return on investment but also do something that makes sense for you and your family. With some planning and you can achieve a wonderful kitchen upgrade which serves both purposes well.
2. The Value of Your Home
Be careful to invest wisely. For example, to invest in a Viking Range which retails for over $20,000 if your home is valued at 200,000 may not be money spent wisely from an investment perspective. You may love your new range but may not be able to maximize the return on your investment for this kitchen remodeling project.
A better investment and could be an upgrade to your kitchen cabinets and a set of major appliances (stove, refrigerator, and dishwasher) that all match and that integrate nicely with the new cabinets. A Kitchen & Bath Kitchen Designer can help you with these decisions.
3. Your Home versus the Local Competition
A realtor will bring potential buyers to homes that are similar to yours in nature. Your home will have competition. Consider how your home may stack up to the local competition. Work with your listing agent to understand how your home will compete. If you have an older yet charming 4 bedroom home with a single and small bathroom then a bathroom addition to add a 2nd bathroom may be a wise choice for investment dollars.
4. Kitchen Remodeling as an Investment
Most real estate experts agree a kitchen is key to improving a home's value. A homeowner may be planning to sell soon. They have a budget to that will cover the cost to renovate the kitchen or this same budget could split up to do many other smaller items. The kitchen remodeling project is the one to pick.
When realtors showcase a home, they would love to make the kitchen the focal point. A realtor may feel uncomfortable spending time in the kitchen if the kitchen does not show well. The realtor may usher the potential buyers to the deck or patio to minimize the time spent in the kitchen.
If a kitchen does not show well then, the realtor may even have a subtle way of stating "outdated". I visited a home with a realtor and he made the statement that the appliances were vintage 1970's and that it would be hard to find replacements even on eBay. It was cute and nicely stated. However, the real message was that the kitchen needs a serious update. We all laughed and went to the next home.
Therefore, your home, with a nice kitchen, will attract buyers and help a realtor display your home with confidence. Moreover, for almost every home showing, an impressive kitchen will almost always make the difference between an average offer and the maximum.
Summary – Your Return on Investment for Your Kitchen Remodeling
The time before you sell you home is important. Do something that makes sense for you and your family.
Set you kitchen remodeling budget wisely to maximize your return on investment. Budget based on your home and your local competition.
In addition, look closely at the other areas of your home where you could invest but be clear that the kitchen is often a focal point for and buyers and the realtors that will be showing your home.