Can I Get a Better Deal on Kitchen Cabinets at the Big-Box Stores?
Dedicated Kitchen Design Shop or Big Box Store?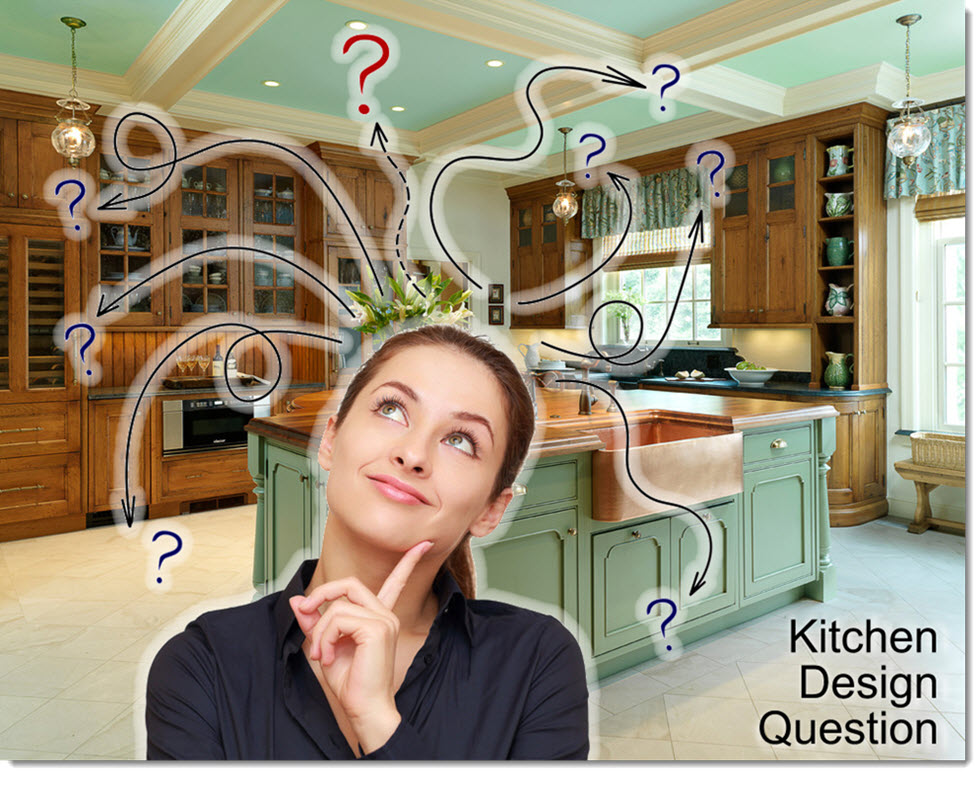 Can I Get a Better Deal on Kitchen Cabinets at the Big-Box Stores?
A well-thought-out kitchen design is essential to achieving an excellent result. You need a design and a plan some may even say "If you fail to plan then you have a plan to fail." This is probably the biggest difference between buying your kitchen or bathroom cabinets at a big-box outlet.
At KBC Direct we help you with all aspects of your kitchen or bathroom design and then help you define a plan that leads to the best result.
A good, realistic design crystallizes your ideas and inspiration and turns it into an executable kitchen remodeling plan. A proper design defines the exact location of each appliance, the color of each cabinet, and the dimensions of every surface. A proper design is a reflection of your personality, your budget, taste, and maximizes the use of the available space.
When you work with the staff of a big box outlet you may get someone good who works with you and gets to know your space, personality, budget and family needs. On the other hand, they may not get into the details that result in a well-thought-out kitchen design
If you do most of the design work yourself then you need to be very careful as a rookie mistake may lead to extra headaches or perhaps many regrets. A kitchen designer is knowledgeable of the common mistakes and pitfalls that remodelers fall into. A KBC Designer will talk with you about common problems that are clear from experience but may not be that clear to someone who is doing a kitchen or bathroom design for the first time.
Experience counts when it comes to kitchen and bathroom design as these two rooms are often the most expensive rooms in a home.
A kitchen design specialist helps to create an excellent final result by having knowledge in the areas of safety, functionality, and aesthetics.
Let's look at each one in detail:
Safety and Kitchen Design
Kitchens are wonderful places and they are also one of the rooms of a home where there is sometimes a great deal going on with many moving parts. The activity can involve lifting and moving hot liquids, cutting with sharp knives, and using hot surfaces. A good design will minimize hazards by anticipating the risks and designing to minimize these risks. Designers know to place cooking surfaces away from windows, and put landing spaces in the place where you handle hot cookware — your cooktop, oven, and microwave. If there are multiple people helping in the kitchen for a holiday meal then a bottleneck can present difficulties that are not normally there. Working with a kitchen designer will bring safety issue to light.
Working with a qualified kitchen designer will make your new kitchen safer.
You will also want the inputs from a designer who is experienced with bathroom design. Bathrooms are one of the accident-prone parts of a home and a thoughtful and careful design will help to minimize risks.
Functionality and Kitchen Design
The primary task of a kitchen design is to make space work effectively. Kitchen Designers maximize the use of the kitchen space. They make it comfortable. The make is organized. A qualified Kitchen Designer will make full use of the space, streamline movement throughout the space and artfully use light and color.
Your KBC Kitchen Designer will match your desires and budget for the best outcome for you. Your Kitchen Designer may do something small such as designing for you being left-handed while keeping in mind that most people are right-handed to not compromise resale value. Perhaps it is something that will save a great deal of time in the long run by placing the dishwasher next to the sink or having the refrigerator next to the main work area. Perhaps it means that a certain lane is in place to ensure easy flow from cooking area to the next stage prep area.
A Kitchen Designer will also help to "future-proof" your kitchen. Future proofing means to design for a future need such as for someone who wants to stay in their home late in life.
A kitchen is not just a few appliances and counters against walls. A well-designed kitchen is functional and beautiful. A kitchen is a place where humans create wonderful things for other humans. A kitchen has a personality that reflects and mirrors the person who lives and creates meals there.
Aesthetics and Kitchen Design
A kitchen designer is not an interior designer. However, the professions do overlap. Most Kitchen Designers will be able to advise about trends, styles, applianced, and colors so that you are happy with the functionality and the aesthetics.
The strength of a Kitchen Designer lies in their in-depth knowledge of specifications and configurations. They then mesh this knowledge with their creative skill to make your kitchen useful and beautiful. A qualified kitchen designer will see spatial elements that others would not discern.
Many kitchens have funny or weird corners or features. A designer makes use of these unusual aspects and – like a puzzle master – fit appliances, cabinets, and countertops into the proper place for each individual item to create a nicely blended whole.
The big box outlets may provide what seems to be attractive pricing. However, they may not provide all the benefits of working with a dedicated kitchen design shop.
Working with a Kitchen Designer
How would you work with a KBC Kitchen and Bath Designer?
You can start by visiting us in Columbia, Maryland. One of our designers will meet with you to discover basic information about your project. We will want to learn your remodeling goals and the features you want to include.
The designer will then help you define the scope of the project and help you to make measurements. They will focus on your wants and needs.
They will explore the possibilities related to:
Moving walls
Defining your budget
Selecting cabinet colors and door styles
Choosing the size and type of appliances
Determining if there is a need to future-proof the design
After the initial meeting, and the dimensions are determined we can mock up a design or two. A meeting can then be set up to make adjustments. We will work with you to adjust and tweak your design until you're perfectly happy with it.
Most people complete their kitchen design within 30 days, but others will take longer to tweak and finalize.
Can I Get a Better Deal on Kitchen Cabinets at the Big-Box Stores? – Our Take
The big box stores offer value. We feel we offer even more value because a proper design is a fundamental part of a successful and pleasing result. It is just not the price of the ingredients that go into the cooking. It is the proper combination and the skill combining the ingredients that make for a delicious result.
Explore the possibilities for a new kitchen for you and your family with us. Give us a call at 410-772-3240 to set up a time to meet. To design a new kitchen is fun while having its challenges. Let a KBC Kitchen Designer make it really fun and minimize the challenges.
You may also be interested in these two posts about Kitchen Design:
Tags: Kitchen Cabinets, Kitchen Design, Kitchen Remodel
Gary Horsman
Gary is a consultant for KBC. He enjoys working in the kitchen whether it is cooking up a New Orlean's style Gumbo or a spicy curry. Socializing in his home is often centered around the kitchen as this highly social room is between the deck - also used for entertaining - and the dining room.