Restoring A Patterson Park Landmark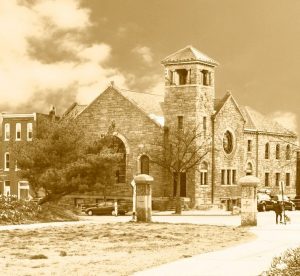 We have a wonderful post to share with you about the preservation and rehabilitation of a wonderful church on the edge of Patterson Park designed by Urban Design Group. It was in part a preservation as there was significant effort to retain the building's form and character. It was also a rehabilitation as the interior was drastically altered to meet a new use—residential units.
To preserve the historic character of the neighborhood, the building's façade remains unchanged. A lot of thought was given to how the interior would match other typical historical Patterson Park homes. So while the interior units provide beautiful modern living spaces, many pleasing features of the original church were preserved and integrated into the new design.
Throughout this restoration and rehabilitation modern features were integrated with care, blending new features well with the old.
Let's go on a tour…