Kitchen Design – Countertop Considerations
Countertop Considerations
Kitchen Design and Remodeling
The countertop is a critical component of kitchen design. At KBC we design so that the countertop helps to tie the room together, even if it's not the actual focal point. In terms of performance, the countertop surface often gets a great deal of use. It may even take a beating every day. Dropped pots, hot pans, or sharp knives can take their toll.
The modern trend is for gray, neutral hues in the kitchen, but there are a great many options. If you're working on a new kitchen design or perhaps a kitchen remodel here are some ideas for you to consider. Below we present our list of 10 countertop materials. We look forward to learning about your plans and ideas for your new kitchen and can recommend a materials that is durable, spectacular to look at, and that fits your lifestyle.
The result will be good looks with the promise of durable performance.
We like the idea of a solid continuous surface. This is achieved when the countertop is created out of a single piece of material. This also helps with water control as there are no seams. Even stone countertops can be made with no seams and can be cut to go around corners.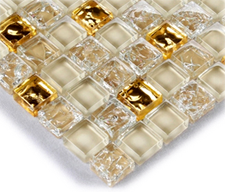 If you want your countertop to be a focal point, then you may want to consider a material that will turn heads. You can also maintain a solid design and still introduce a different material by introducing a very nice wood cutting board. For laminate materials, this also makes sense to protect the surface from sharp knives.
You can visit Houzz and Pinterest to see many examples of dramatic and head-turning materials. Once you have done some research, stop by and talk with one of our kitchen designers about options and we can make it all happen for you.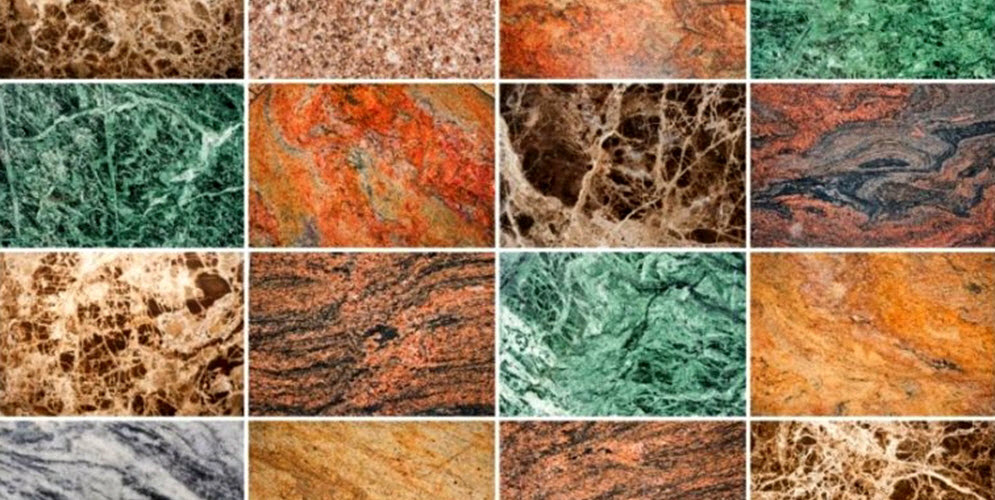 Kitchen Countertop Materials
Here is our list of countertop materials for you to consider for your new kitchen or kitchen remodel.
Granite Countertops
We love to design with granite and have a great deal of experience. Come and talk with us for some fresh and unique ideas for kitchen installations.
Solid-Surfacing
They may look like natural stone, but they are not as costly. Solid-surfacing material is moisture and heat-resistant and does not age or fade with time. You don't have to work hard to clean this material.
Quartz Countertops
These countertops are also known as quartz-surfacing, because they have pigments and quartz blended to render a look and feel of natural stone.
Natural Stone Countertops
Natural stone is durable and lasts longer than any other material. It is a classic material for any kind of kitchen. Stone has a very high tolerance to heat.
Laminate Countertops
This material is manufactured with particleboard or plywood covered with plastic resin. It resists scratches, stains, and heat. Laminate countertops are cost effective.
Wood Countertops
Prominent wood countertops include Butcher block and crafted wood slabs. They withstand chopping and cutting without damaging knives. Wood countertops are very long lasting if protected from moisture, chemicals, heat, and stains. They also have a timeless look.
Eco-Friendly Countertops
These countertops are made of paper composites, bamboo, or even recycled glass; and that's why they're called eco-friendly. Bamboo countertops are easy to clean; recycled glass material is certainly durable and resists heat and stains; while paper composite is also durable and very easy to clean.
Metal Countertops
Metal countertops are available in a variety of metals including copper, zinc, and pewter. The most popular metal countertop material is stainless steel. Metal can be antibacterial, resists stains and heat, and very durable.
Concrete Countertops
Concrete is not only durable but a quite versatile material that can be sculpted for numerous designs. This countertop material is also stain and heat resistant.
Tile Countertops
They are very economical solutions for kitchen countertops. Unlike other materials, you can create many patterns with tile. A tile border is fun and brings in a combination of materials. Glazed ceramic tiles resist moisture, scratches, and stains.
We realize that there are a large number of options and would love to discuss them with you and help you decide. We can help you design a super functional and highly attractive kitchen.
Tags: Kitchen Countertops, Kitchen Design, Kitchen Remodel
Toi Renee Patterson
Toi Renee Patterson is the Marketing and Advertising Coordinator for Kitchen & Bath Creations in Columbia, Maryland. Toi is ecstatic with her role at KBC because of the value the company places on its employees and their shared interest in design esthetics. She loves all things related to home design, and functional kitchens in particular. For the past 30 years, Toi has been providing businesses with marketing and administrative support and has enjoyed being involved in many successes. An HGTV fanatic and "wanna-be-designer," she now has the best of both worlds. With the help of the KBC Team (experienced professional designers), Toi will be sharing ideas that can easily be incorporated into your own home, from clever storage solutions, to "must-have" kitchen accessories, to incredibly tasty and easy-to-make recipes, and more.